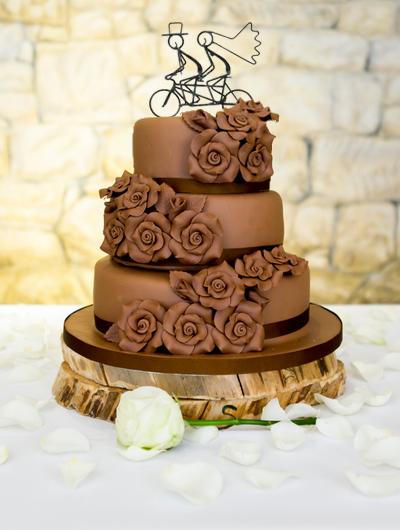 Daryl's Rock & Wire Works
Make Your Special Day Unique
Cake Toppers, Decorations, & Sculptures
Make your special day as unique as you are with custom crafted pieces.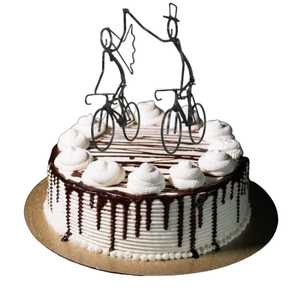 Cake Toppers
Everything from tandems to kayaks to sky divers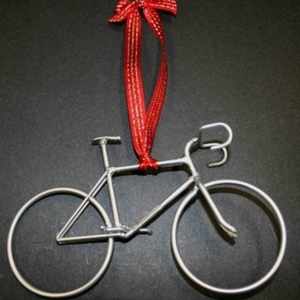 Decorations
Ornaments and custom stocking hangers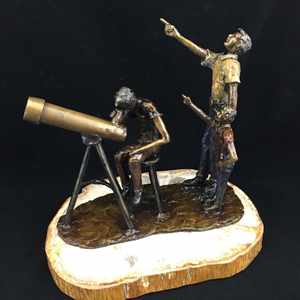 Sculptures
Bronze sculptures, bookends, and wire art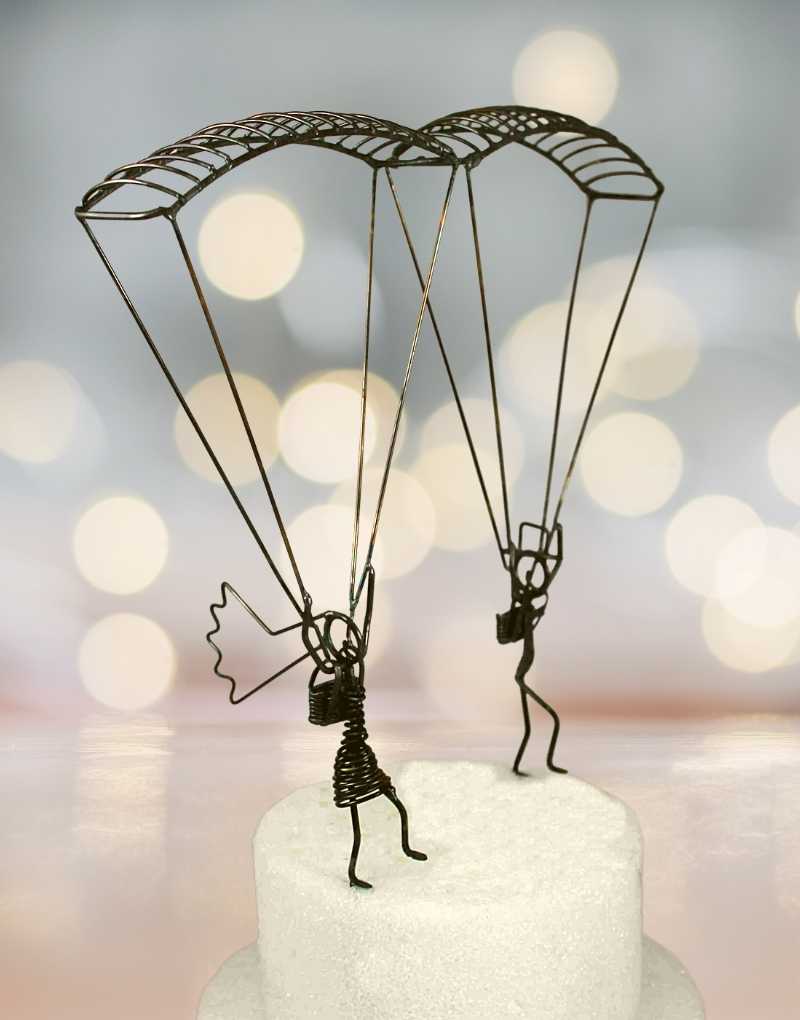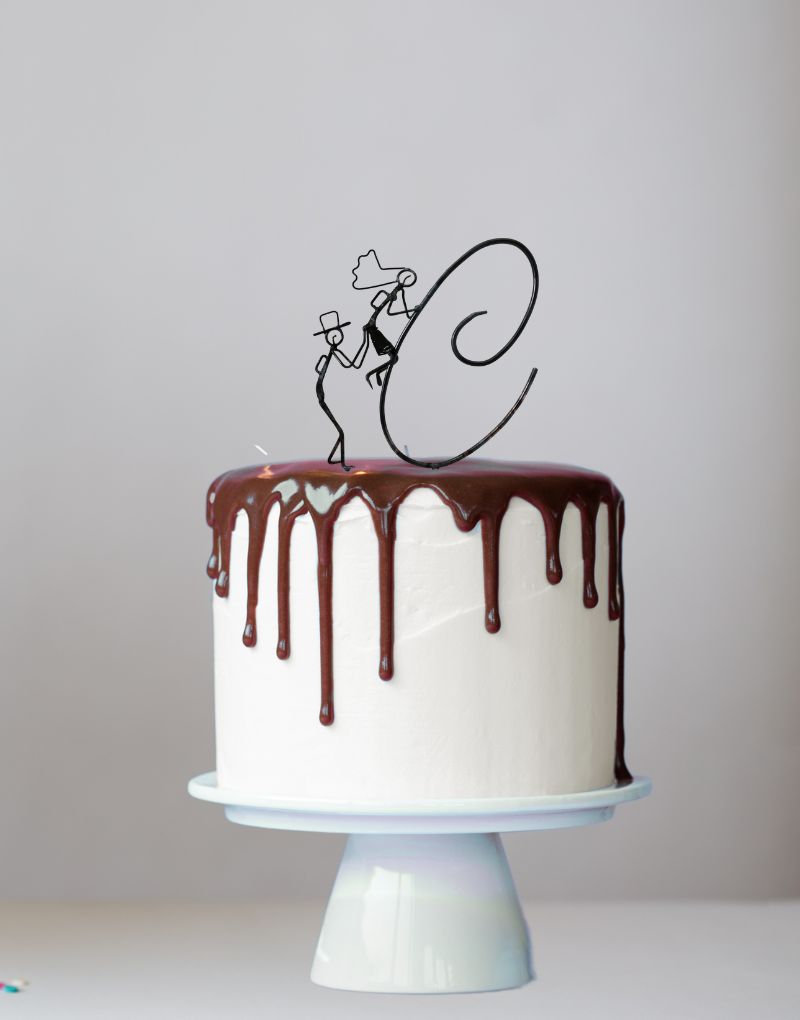 Have an idea for a cake topper? Let us know. We often create custom cake toppers and decorations.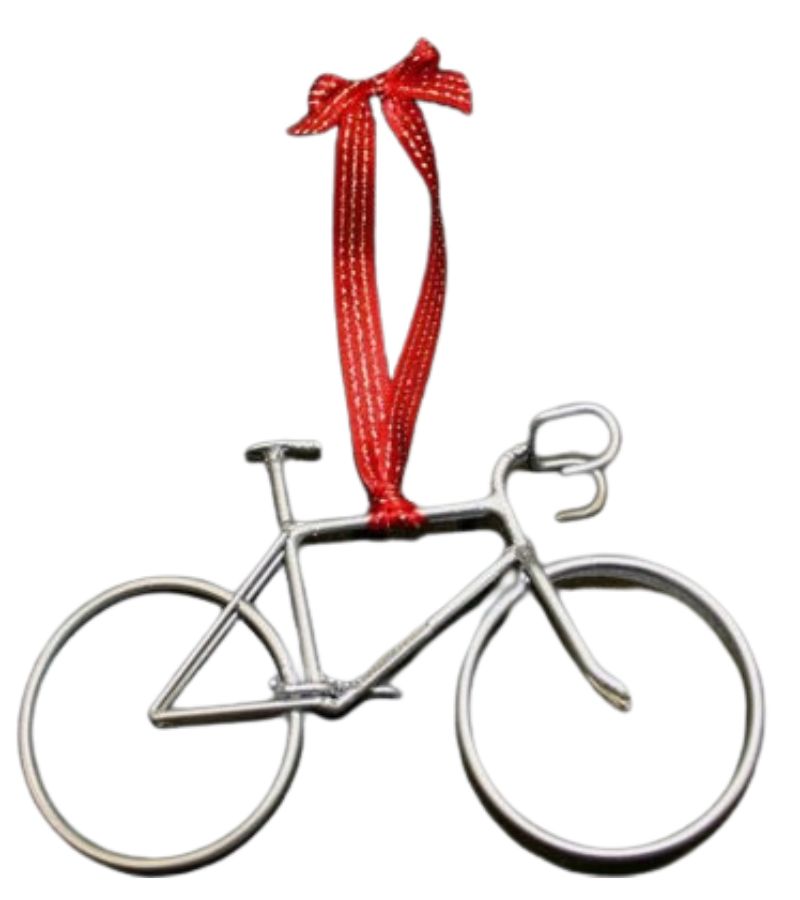 Our Christmas ornaments will add  personal charm to your Christmas tree. They are also a great way to add a special touch to gift wrapping or garland.
Hiking & Rock Climbing Cake Toppers
If you love to hike, rock climb or even free climb, we have the cake topper for you. Add a sign with your names and wedding date for the perfect personalized cake.
Water Sports Cake Toppers
Kayaks, paddleboards, swimming, and fishing cake toppers are all available in our shop. They come in several different styles to suit your needs.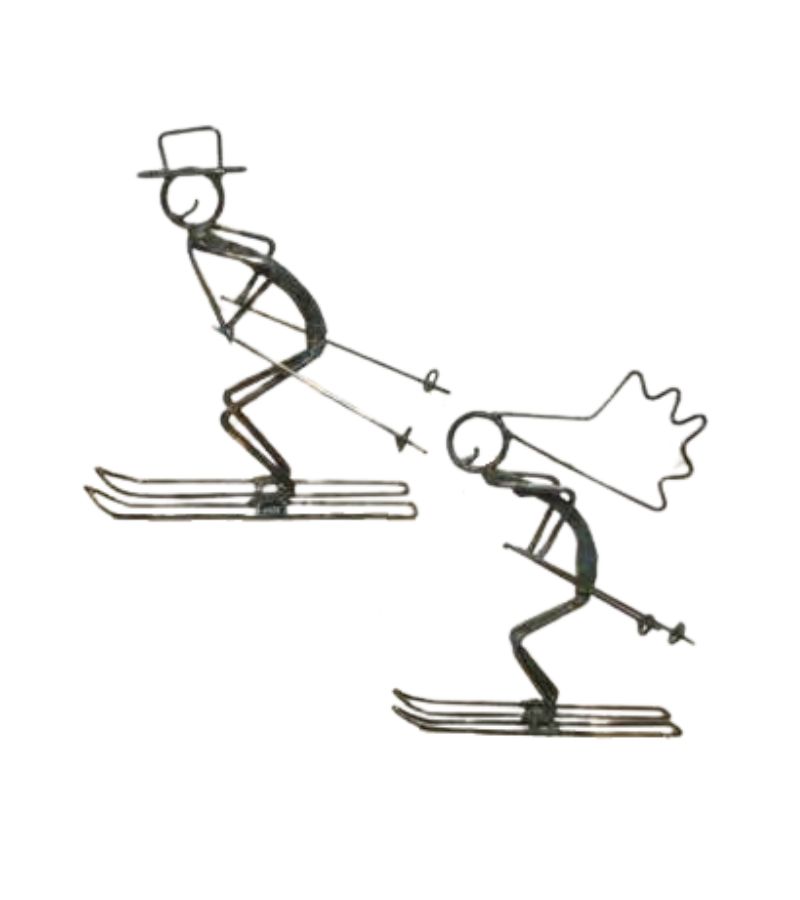 Winter Sports Cake Toppers
Does the bride ski and the groom snowboard? Winter sports cake toppers can be combined in different ways to create the set you want.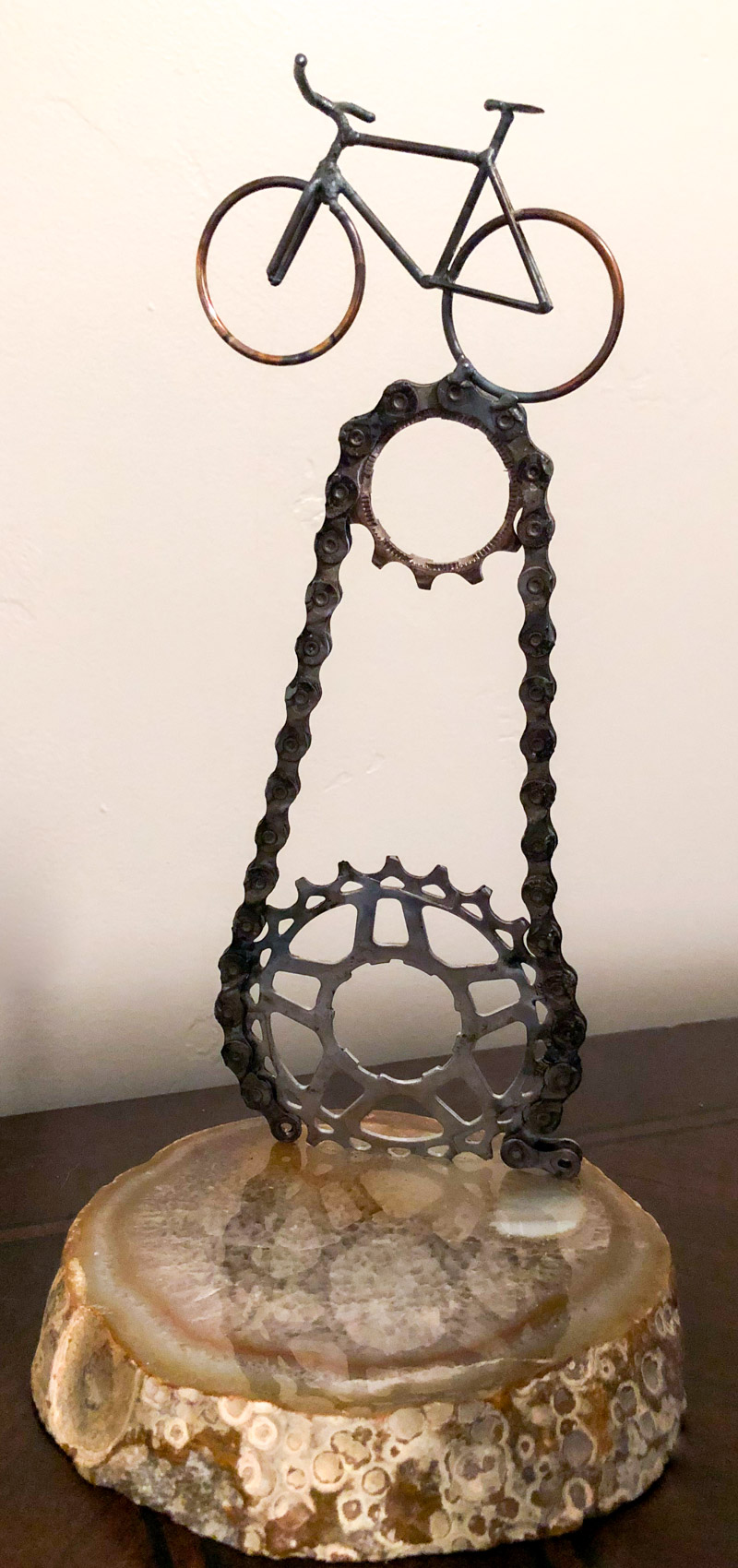 Bike Trophies & Sculptures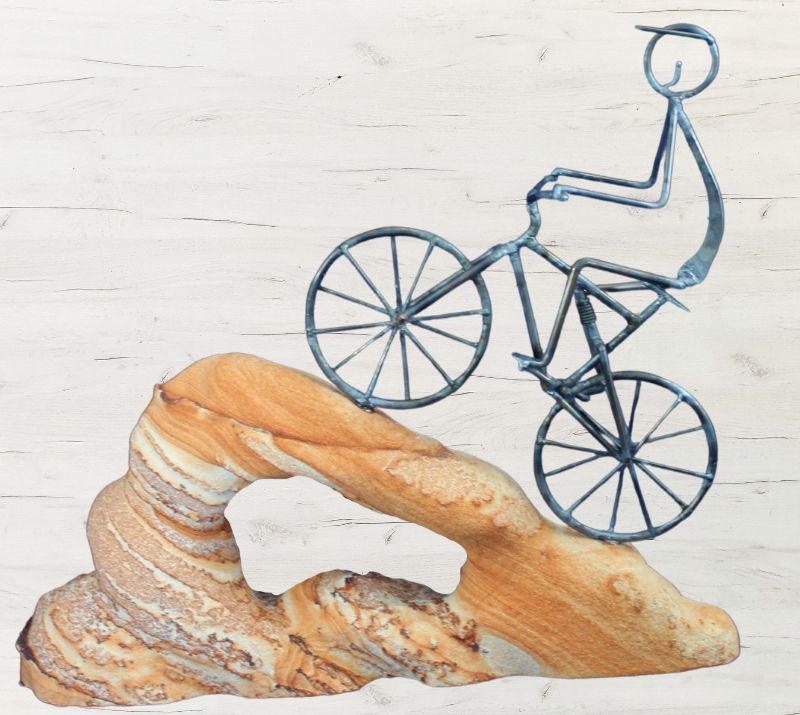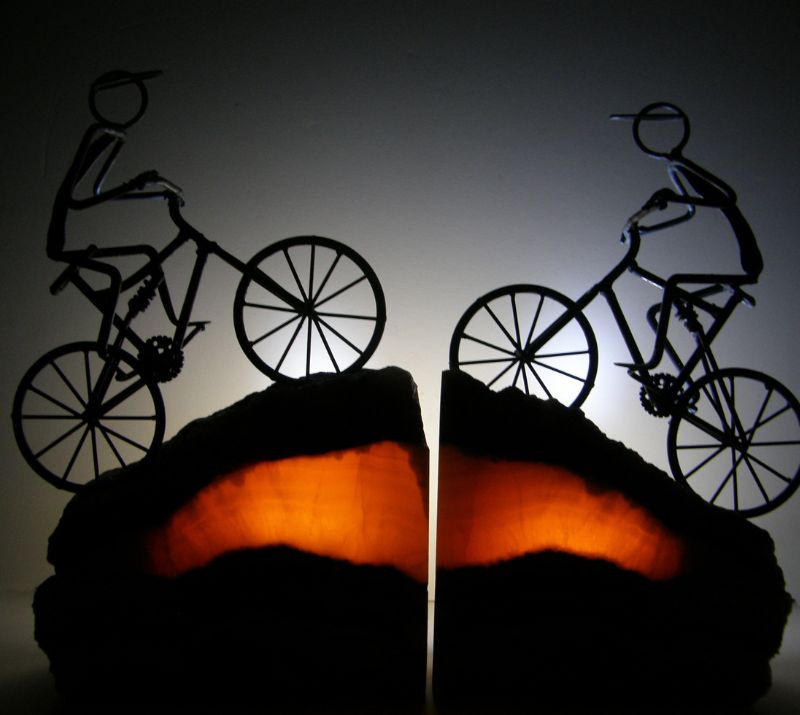 Daryl's Rock and Wire Works offers custom, handcrafted bike trophies. Our unique trophies will take your cycling event to the next level. Because of the time Daryl invests in each trophy, orders are limited. Reserve your unique bike trophies today.
Don't Miss Out on our Limited Time Pieces